Storyline
HARRY AND HELEN'S PARENTING SKILLS ARE PUT TO THE TEST WHEN A DANGEROUS HACKER TURNS OUT TO BE A MOODY TEENAGER, ON "TRUE LIES," WEDNESDAY, MARCH 29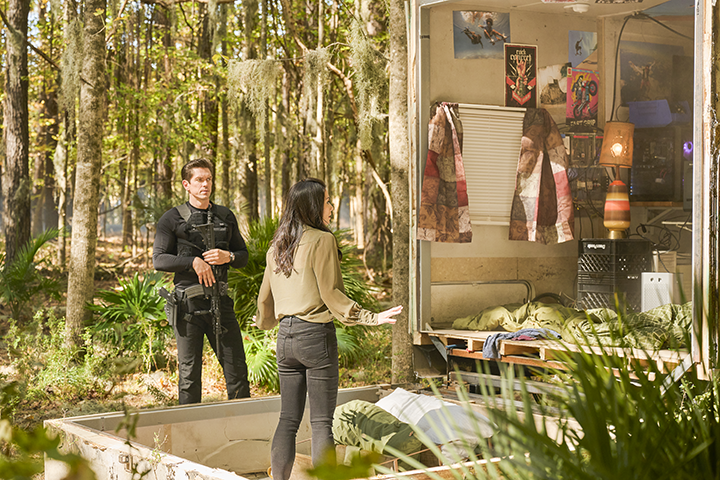 "Unrelated Parents" – The Omega Sector team must track down a dangerous hacker with missile codes that could cause war to break out in the middle east if they fall into the wrong hands. When the hacker turns out to be a moody teenager, Harry and Helen attempt to use their parenting techniques from home to get him to cooperate, which proves to be more challenging than handling the miscreants they usually deal with, on the CBS Original series TRUE LIES, Wednesday, March 29 (10:00-11:00 PM, ET/PT) on the CBS Television Network and available on the CBS app and streaming on Paramount+*.
WRITTEN BY: John Swetnam
DIRECTED BY: David Barrett
Click HERE for photos
Website: https://www.paramountpressexpress.com/cbs-entertainment/shows/true-lies/
*Paramount+ Premium subscribers will have access to stream live via the live feed of their local CBS affiliate on the service as well as on-demand. Essential tier subscribers will have access to the on-demand the following day after the episode airs.