Release
CBS RENEWS HIT DRAMA SERIES "SO HELP ME TODD" FOR A SECOND SEASON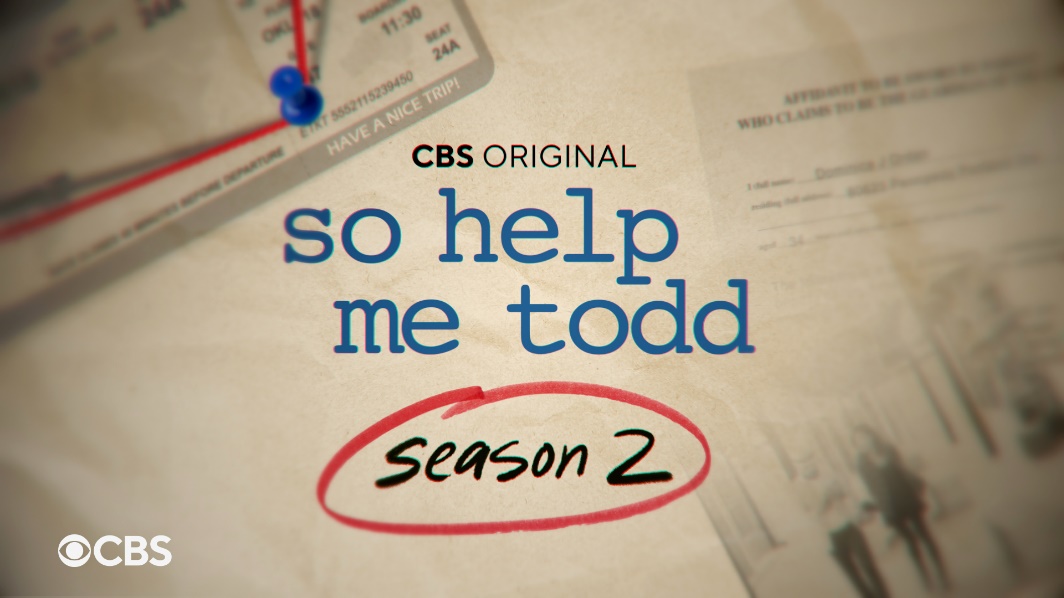 CBS announced today that it has renewed the hit drama SO HELP ME TODD for the 2023-2024 season.
Since its premiere in September, SO HELP ME TODD has become Thursday's #1 new series and has averaged 6.3 million viewers per episode, growing to 7.4 million with live plus 35-day multiplatform viewing.
"SO HELP ME TODD has charmed viewers with the incomparable chemistry between Marcia Gay Harden and Skylar Astin," said Amy Reisenbach, president of CBS Entertainment. "With the series' unique blend of captivating legal drama, laugh-out-loud humor and intriguing family dysfunction, it's no wonder the audience continues to grow. I am delighted that these two inimitable characters and their entertaining banter will extend into a second season."
SO HELP ME TODD stars Academy Award winner Marcia Gay Harden, Skylar Astin, Madeline Wise, Tristen J. Winger, Inga Schlingmann and Rosa Arredondo. Scott Prendergast, Elizabeth Klaviter, Dr. Phil McGraw, Stuart Gillard, Jay McGraw and Julia Eisenman serve as executive producers. SO HELP ME TODD is produced by CBS Studios.
SO HELP ME TODD airs Thursdays, (9:00-10:00 PM, ET/PT) on the CBS Television Network and live and on demand on Paramount+. A new episode is available this evening.
Press Contacts:
| | |
| --- | --- |
| Phil Gonzales | |
| Tracey Raab | |
Click HERE for photos