Storyline
EMOTIONS RUN HIGH WHEN NINE TEAMS PERFORM A ROUTINE INSPIRED BY A PHOTO THAT REPRESENTS THEIR RELATIONSHIP, ON "COME DANCE WITH ME," FRIDAY, MAY 13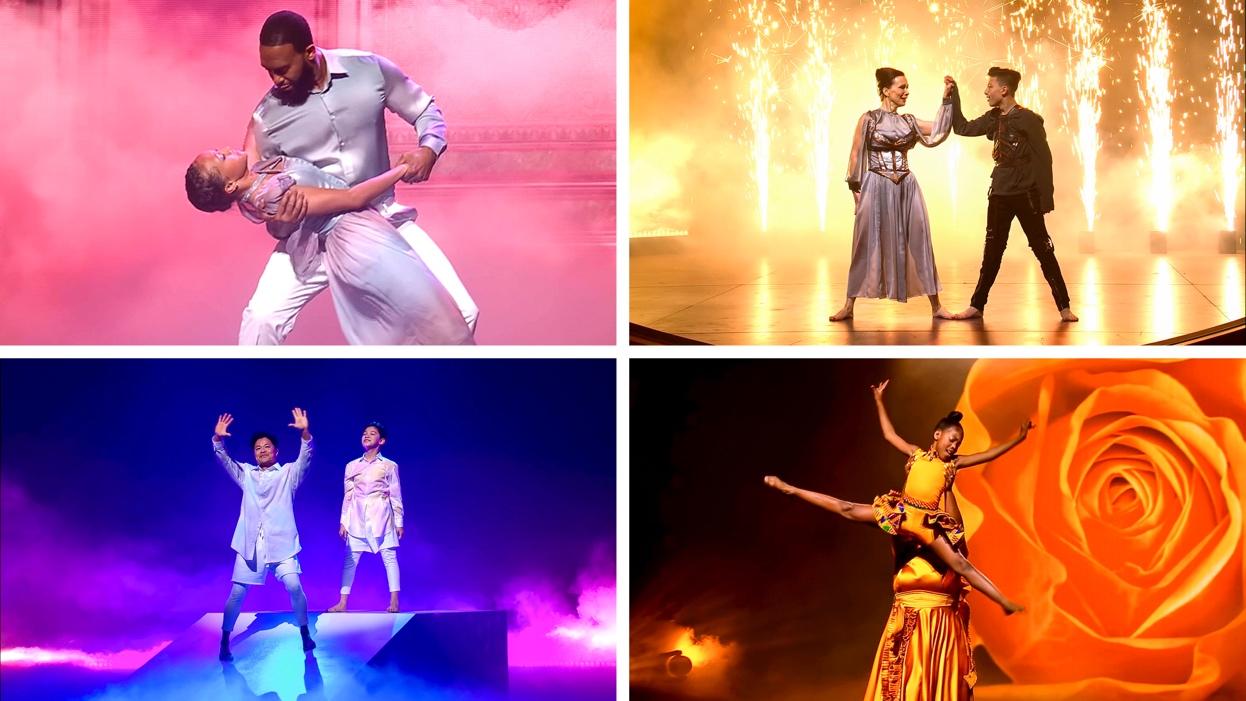 "Picture This" – Emotions are at an all-time high as each team performs a routine inspired by a photo that represents their relationship. The talented kid dancers and their untrained parents perform dance routines to "Party Rock Anthem" (LMFAO feat. Lauren Bennett & GoonRock), "Me Too" (Meghan Trainor), "Scars to Your Beautiful" (Alessia Cara) and more, on the CBS Original series COME DANCE WITH ME, Friday, May 13 (8:00-9:00 PM, ET/PT) on the CBS Television Network, and available to stream live and on demand on Paramount+*.
COME DANCE WITH ME features exceptionally talented young dancers from across the country who invite one untrained family member who has supported their dance dreams to be their partner – together, they will strut their stuff for the chance to win the grand prize. Throughout the season, the teams will learn different dance routines, from hip hop and ballroom to contemporary and theatrical, among others, and will tackle a fierce new performance each week in hopes of earning top scores from the judges and continuing in the competition. At the end of every episode, the two lowest-scoring teams will battle each other in a freestyle dance-off, as the judges determine which team will be eliminated and which will advance. The kid/parent teams perform to hit songs for some of the biggest names in dance, the series judges: Jenna Dewan, Dexter Mayfield and Tricia Miranda. GRAMMY® Award-winning songwriter Philip Lawrence hosts the series.
The following teams are competing for the $100,000 grand prize on COME DANCE WITH ME: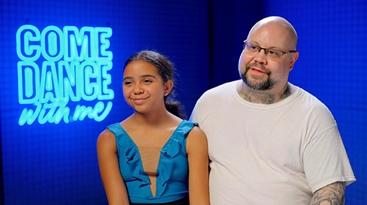 Team Ava and John (2nd Team Eliminated 5/6)
Child: Ava (age 10)
Dad: John (drummer, Limp Bizkit)
Hometown: Santa Clarita, Calif.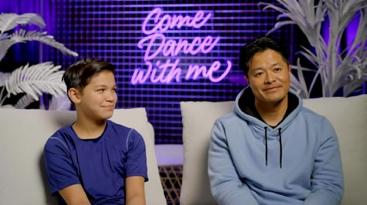 Team Avery and Jack
Child: Avery (age 11)
Dad: Jack (network engineer)
Hometown: Phoenix, Ariz.
Team Connor and Nadya
Child: Connor (age 13)
Mom: Nadya (doctor)
Hometown: Ogden, Utah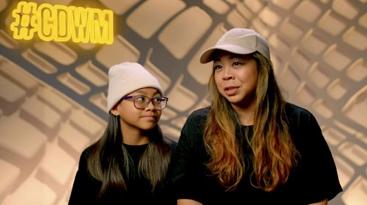 Team Emelyn and Nicole
Child: Emelyn (age 12)
Mom: Nicole (social media consultant)
Hometown: Las Vegas, Nev.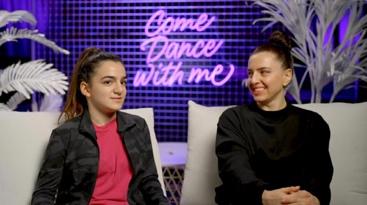 Team Emily and Anna
Child: Emily (age 12)
Mom: Anna (interior designer)
Hometown: Woodland Hills, Calif.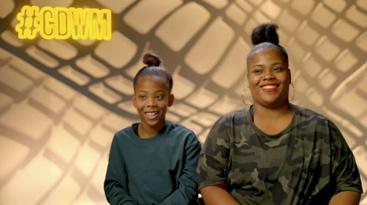 Team Kamryn and Adriana
Child: Kamryn (age 9)
Mom: Adriana (dance mom)
Hometown: Phoenix, Ariz.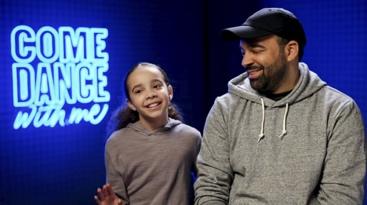 Team Kennedy and Justin
Child: Kennedy (age 10)
Dad: Justin (public information officer)
Hometown: Stafford, Va.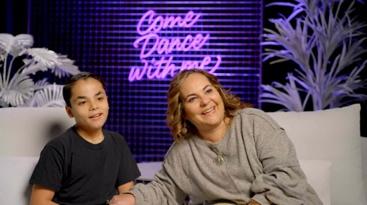 Team Lucas and Carolina (1st Team Eliminated)
Child: Lucas (age 13)
Mom: Carolina (retired educator)
Hometown: La Mirada, Calif.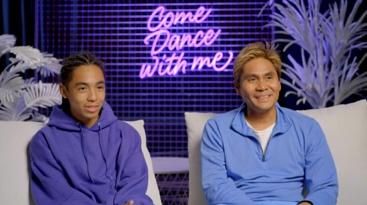 Team Maceo and Albert (Exited the Competition due to injury)
Child: Maceo (age 14)
Dad: Albert (program engineer)
Hometown: Santa Clarita, Calif.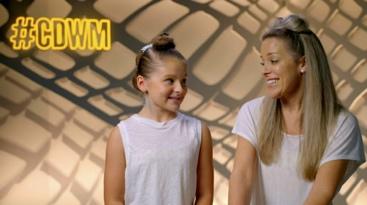 Team Mia and Crystal
Child: Mia (age 10)
Mom: Crystal (preschool teacher)
Hometown: Lexington, S.C.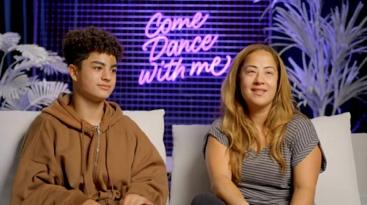 Team Noah and Sylvia
Child: Noah (age 15)
Mom: Sylvia (account executive)
Hometown: Santa Clarita, Calif.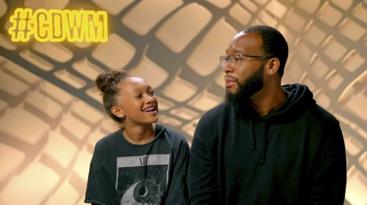 Team Saeda and Shamus
Child: Saeda (age 11)
Dad: Shamus (social worker)
Hometown: Mesa, Ariz.
COME DANCE WITH ME is from creators and executive producers Chris O'Donnell, LL COOL J (stars of CBS' NCIS: LOS ANGELES) and 3 Ball Productions, part of 3BMG, in association with CBS Studios. Executive producers for 3 Ball are Reinout Oerlemans, Ross Weintraub and Jeff Altrock. Jeff Thacker, Nick Florez and RJ Durell also are executive producers.
*Paramount+ Premium subscribers will have access to stream live via the live feed of their local CBS affiliate on the service as well as on demand. Essential-tier subscribers will have access to on-demand the day after the episode airs.
CHEAT TWEET: Emotions run high when 9 teams perform routines inspired by photos that represent their relationship, judged by @jennadewan @dex_rated @triciamiranda on #COMEDANCEWITHME 5/13 8 PM, ET/PT @CBS https://bit.ly/389x2ep
Click HERE for photos.
Website: https://www.cbs.com/
CBS Instagram: https://www.instagram.com/cbstv/
CBS Twitter: https://twitter.com/CBS
CBS PR Twitter: https://twitter.com/CBSTweet
CBS Facebook: https://www.facebook.com/CBS
Host and judges on social media:
Twitter

Instagram

Philip Lawrence

Jenna Dewan

@philsmeeze

@jennadewan

@jennadewan

Dexter Mayfield

@dex_rated

@dexrated

Tricia Miranda

@triciamiranda

@1triciamiranda
Choreographers on Instagram:
| | |
| --- | --- |
| Jessica Castro | |
| Brittany Cherry | |
| Karen Chuang | |
| Gabe De Guzman | |
| Dominique Kelley | |
| Nika Kljun | |
| Cassidy Noblett | |
| Robert Roldan | |
| Ashley Wallen | |
***
Press Contacts:
Julie Holland

Sienna Sanders
Photo Contacts:
Lila Seeley

Gaye Ann Bruno